It's 2011 already! 2010 was a fun year, blessed with health, family, love, job security, among many other things! Our kids grew, started grade one and pre-kindergarden. And a toddler emerged...
I bought a new camera - the Canon 5D Mark II, upgraded soft ware, and purchased a business computer. All very exciting! And so overwhelming! I had fun meeting up with many repeat clients (so lucky for me!), and many NEW clients (soooo lucky for me!). Thank you for coming to me :) I have sincerely enjoyed each and every one of you.
I am beyond excited to ring in the new year. Over the moon excited, actually! The biggest news, I have decided for a good portion of this year, I am going to devote to learning, and growing my photography business. And in doing that, I will not be accepting paid clients for the time being. As there are new and aspiring photographers popping up around every corner, I feel it's important to invest in information that will ensure I am confident I can produce the best quality work for you. I will be challenging myself this year in workshops, reading, and full out practicing. I have the burning desire to do better, and to love and be proud of the work I do. I am not there yet - and that's what's fueling my 'sabatical'. I have new ideas, and I am looking forward to turning those toward the three little monkeys in my life. This is a good thing!
I have also committed to a Project 365. For those of you who aren't familiar with that, it is simply - documenting a photo a day of your life. I am so far four for four! Our sweet little kids are ages two, four, and six already - and I have not kept up photographing them as I should have. So, I'm turning over a new leaf - and will strive to do that. I will be the momma I aspire to be. And be proud of ME! What's more? I am committing to exercise. For many years, I was in good shape ... this year I let it take the back burner, as I struggled to keep my head above the water. In May, I plan to run a half marathon. Gleefully, I am rising to the challenge!
If I still have readers out there, mark my words. I am dusting off this key board. I'm going to blog about the things that make me happy. Often. My mom is encouraging me to start writing again. Through that, I am able to focus and appreciate all things important to me. I am still working in the Emergency Department as a registered nurse, and daily I am thankful for my work. There, each and every shift I am humbled.
So, Happy New Year. May this year bring every happiness to you. And through the challenges that will inevitably present themselves, may you find goodness and insight. I hope all the same for my sweet family too :)
Here is my dear boy Brock. My picture 4/365. It makes my heart swell to think I am focusing more on these kinds of things....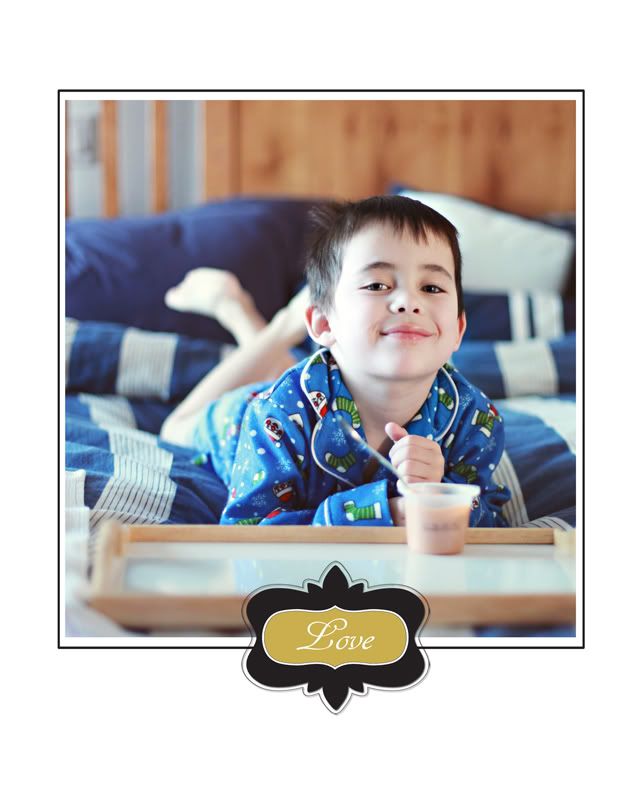 Take very good care of you and yours, and thank you from the bottom of my heart, I'm so greatful for each and every one of you!
Angie